Warning!

          ***************************************************
          *                                                 *
          * THIS IS DANGEROUS AND MIGHT DAMAGE YOUR CAMERA. *
          *  NO WARRANTIES.  NO GUARANTEES.  DO NOT TAUNT.  *
          *   IF IT BREAKS, YOU GET TO KEEP BOTH PIECES.    *
          *                                                 *
          *           THERE IS NO SUPPORT.                  *
          *          USE AT YOUR OWN RISK.                  *
          *                                                 *
          ***************************************************

Support the project!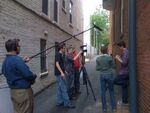 Thanks to your help, we have covered all our funding needs for now.
Please consider donating to EFF for us, because they do a great job in defending your digital rights, including the right to run third party software on your own devices!
For the truly adventurous, fool hardy and other mad men, the Magic Lantern sources are now posted.
Even more than the pre-built and tested binary firmware images, these sources are potentially dangerous and you can damage your camera. There is no warranty of any kind on this software. There is no support implied. In fact, it is best if you pretend you never read this page and instead look at cute pictures of animals instead.
To build the firmware I'm using arm-elf-gcc 4.3.2 on Mac OS X and arm-linux-gcc 3.4.4 on Linux. Beyond that I can't make any promises of things compiling or working. You must also have mercurial, perl, make, binutils, etc. There is no support for cross compiling from Win32.
Due to copyright issues with Canon's firmware flasher, you must supply your own 1.0.7 firmware image if you want to build the ROM dumper.
The only two top-level Makefile target of interest are magiclantern.fir and autoboot to write a bootable file to the CF card.
The sources are GPLed.
Expect major code overhauls between versions. This is a very beta code release and the entire menuing system will be rewritten before the next version.
BE CAREFUL. You can damage your camera with bad code.
  hg clone https://bitbucket.org/hudson/magic-lantern/

Good luck!
Thanks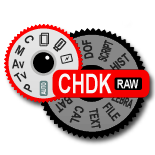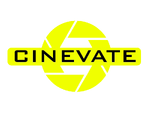 Community content is available under
CC-BY-SA
unless otherwise noted.