Support the project!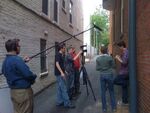 Thanks to your help, we have covered all our funding needs for now.
Please consider donating to EFF for us, because they do a great job in defending your digital rights, including the right to run third party software on your own devices!
THIS IS DANGEROUS AND MIGHT DAMAGE YOUR CAMERA. NO WARRANTIES. NO GUARANTEES. DO NOT TAUNT. IF IT BREAKS, YOU GET TO KEEP BOTH PIECES.
Be careful using this for production work: Please test your camera and the firmware extensively before committing to using it on a set or any "one-take only" events. It has proven fairly stable in use, but there are still some rough edges.
Please review the FAQ. You have questions. It has answers.
General Instructions
Very important: remove the battery after each test run. Sometimes the tasks are not properly shutdown when it enters power save mode, leading to the CPU to stay in a tight loop and run down your battery.
Copy the magiclantern.fir and magiclantern.cfg file to the root directory on the CF card
Select "Updated firmware" from the menu
Camera reboots directly into LiveView mode
Press Picture Style button once LiveView is displayed to bring up the Magic Lantern menu

Use the joystick to move between items.
Click the joystick to select items to toggle them.
Press Picture Style to exit the menu.

You must reload the firmware after every powersave event or card removal
Release 0.1.6
After a month of development and testing, release 0.1.6 is finally ready! Some of the new features:
Custom cropmarks bitmap file
Live histogram while recording
Time remaining estimate indicator
Automated Focus pulls
Focus stacking
HDR exposure bracketing
Lens data (hyperfocal distance, DOF, etc)
Cleaner, multi-level menus that timeout automatically
Audio monitoring can be turned off during clip review
Internal mic can be used (must enable audio.mic-power=1 in config)
Output audio volume control
Configuration file can be saved to magiclantern.cfg
Release notes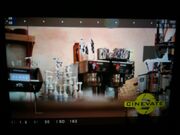 General
Unchipped ("Chinese") batteries still do not work
First second of audio may be at wrong levels
Lens info only works with modern Canon lenses
Bracketing
Bracketing does not work in Manual mode. You must use either Av or Tv mode.
Bracketing must be done in Liveview Mode (will lock up the camera, remove battery to reset)
The camera will attempt to focus between each shot; use manual focus mode instead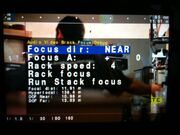 Focus pulling / stacking
Only works in Liveview Mode
Occasionally locks up camera (remove battery to reset)
HDMI output
Zebra and cropmarks will not display correctly
Histogram may be calculated incorrectly
Only outputs 480p while recording (quicktime file is still 1080p)
Download link
If you have any problems, please report them on the issue tracker. If you are interested in building your own version, you can download sources under the terms of the GPL.
Please note that this firmware requires Canon firmware 1.1.0 ONLY. If you have upgraded to 1.2.4, please be aware that this release will not work at all with it. The next release will have support for 1.2.4 or the follow-on release with the new video modes.
Good luck!
Older releases
Good luck! And don't forget to read the FAQ